Run by fellow ERDF programme South East Business Boost (SEBB), this workshop costs £2,000, but is fully funded for eligible businesses. It will give you a practical understanding of how to develop your new service or product and successfully launch it.
Covering Agile Development, how to define your target customers, how to protect your Intellectual Property and ensuring all resources are in place to successfully launch your new product.
You will leave with a bespoke Implementation Plan for your business.
The workshop will begin at 10am and finish at 4pm each day. Lunch and refreshments will be provided. You do not need to attend both days.
Who should attend?
Established businesses based in the Essex Local Authority area.
Start-up businesses registered for less than one year that are based in the Essex Local Authority area.
Individuals looking to start up their own business.
Workshop Content: Day 1
Key Product Development and Management Concepts
An overview of service / product development and management principles.
Defining your target customers and market for your service / product.
Types of market research.
Key aspects of Intellectual Property management.
Product testing and agile principles of development.
Ensuring marketing, sales and channel strategies are in place.
Product / service Life Cycle management.
Workshop Content: Day 2
Improving Product Implementation within your Business
Using a Business Canvas to identify key activities for successful service / productintroduction.
Applying a business canvas plan to a real service / product introduction in your business.
Gaining peer input to extend creativity and options for own introduction plan, including target market, value propositions, sales, channels, resources and support activities.
Utilise same approach to health check an existing service / product in your business.
Summarising the learning and activities into a concise "Service / Product Implementation Plan" for your business.
General Information
This workshop is being run by First Ascent Ltd and Enterprise Support Alliance Ltd on behalf of the South East Business Boost programme and is free of charge to eligible businesses and individuals.
If you are unable to attend both days, or would like to attend one day only, please contact us and we can arrange this for you.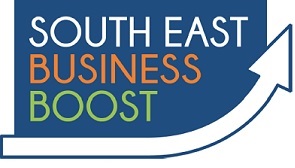 The South East Business Boost Programme has been part funded by the European Regional Development Fund 2014-20. It is a partnership between Southend-on-Sea Borough Council, Essex County Council, Kent County Council, East Sussex County Council and Thurrock Council.
For details of how we collect and process your personal data please read our privacy policy – https://sebusinessboost.org.uk/privacy-policy/
1.03.2019